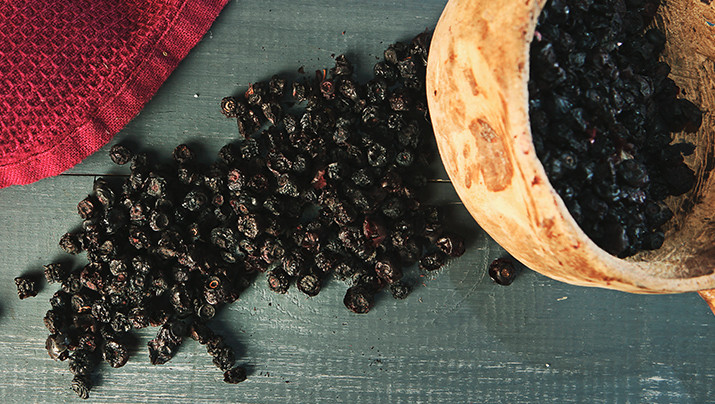 We use a disintegration-convective method of drying plant materials. With this innovative method of drying, the temperature does not exceed 40C. It helps to avoid overheating of the product, or its burning. There is no deep solidification of pectin, amylopectin and proteins.

The rebuilding ability remains. With this method of drying, it is possible to maintain a vitamin composition that is sensitive to changes in temperature. Dried products retain their color, taste and smell.

The development of new technologies and equipment made it possible to obtain high-quality polydisperse powders up to 100 microns in size and to a moisture content of W-4-8% from the most diverse types of plant materials, with full preservation of vitamins, biologically active substances, flavor, aromatic and other components in them , as well as the energy of the original product.
We offer a range of high-quality, natural and healthy dried products: pickled cucumber, carrots, beets, onions, pumpkins, white cabbage, chanterelles, mushrooms, mushrooms, raspberries, blackberries, strawberries, blueberries, black currant, crowberries, cranberries, apples of various fractions. Natural polydisperse powders and pieces of different vegetable, fruits or berries fractions can be applied in such areas as:
 - baby food (cereals, juices, cookies, teas),
 - diet alimentation,
 - sports nutrition (protein shakes),
 - food additives for the confectionery industry (marshmallow, marmalade, candy, fillings, candy bars, waffles),
 - for the meat industry (minced meat, brine mixtures for injection),
 - for food concentrates (soups, cream soups, jelly, smoothies, breakfast cereals),
 - dairy industry (ice cream, cheese, butter spreads, dairy desserts),
 - baking industry (bread, drying, bagels, snacks, bread sticks),
 - tea industry
 - medical (for the preparation of dietary supplements),
 - in perfumery (nourishing creams, natural shampoos), used as natural dyes.